We are excited to have Cargo Experts as our new member for Greece and Cyprus to our network.
Cargo Experts is establishe
d on 11.11.11 as a full Freight Forwarding and Logistics Services company in Greece and covers almost all transportation services including Project Logistics and offering the best possible solutions to its clients, based on their cargoes requirements.
Cargo Experts is presently headed by mr. John Nicolas Kallipetis and mr. Stathis Tsomidis, as well as 37 supporting staff covering Sales & Marketing, Documentation and a team of 25 experts in Ops-Logistics at their container depots and warehouses.
Large scale and multinational companies required constant freight cost updates and daily follow up of shipments. On the other hand, urgent loading, last minute amendments, occur on customer shipments and need professional attention. Their team is ready to assist and take the lead of solution with the most efficient cost management, in less time interval without headaches for their customers.
An international transport is successful in less time, only with an experienced partner that have the knowledge of local and regional regulations and conditions that covers The Balkans area. Reliable documentation process and all kinds of transport means. Communicating daily updates with the status of shipment and success level of your sales leads. Their strong relation with the most reliable carriers offering customers multiple quotes without spending extra time for shipping rates research and only have to compare shipping rates, transit time and quality of service or inter-modal package solution.
Contact details: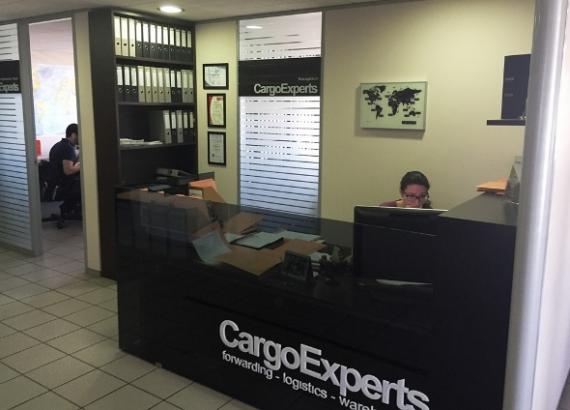 CARGO EXPERTS (Greece)
233, Syngrou Avenue,
17121 Nea Smirni,
Greece
Phone: +30 210 93 11 020,
Fax: +30 210 93 11 021
Email: info@cargoexperts.eu
Website: http://www.cargoexperts.eu
CARGO EXPERTS (Cyprus)
71, Acropoleos Avenue,
Kantaras Court, Office 51,
Strovolos, Nicosia 2012,
Cyprus
Phone: +357 22 252246
Fax: +357 22 515026
Email: info@cargoexperts.eu
Website: http://www.cargoexperts.eu